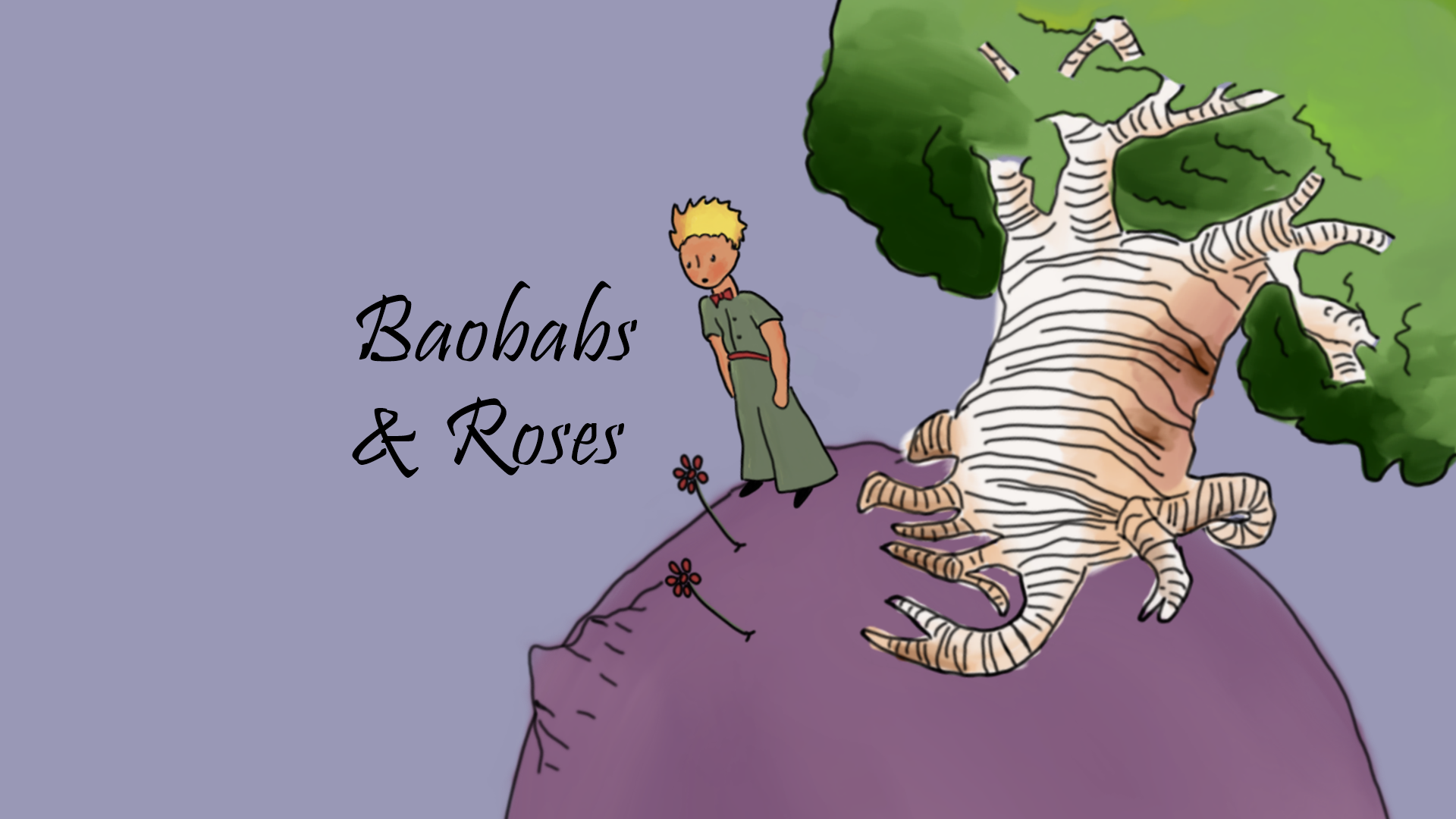 Baobabs and Roses
A downloadable game for Windows
Baobabs and Roses is a relaxed game based on the book "The Little Prince".
You are the Little Prince and you need to keep your little asteroid free from the dangerous baobab trees that threaten to split your world in two.
But be careful, don't mistake growing flowers for young baobab saplings and root them out, or you will never get that beautiful field of blooms you desire.
Use arrow keys or 'A' & 'D' to move around the planet.
Use 'Q' to destroy plants.
Keep the baobabs from growing into trees, and nurture a field of flowers.
Install instructions
Download and run the easy-to-use installer "BaobabsAndRosesSetup.exe".
OR
Download and unzip the latest zip file version, then run the file named "Baobabs and Roses.exe".